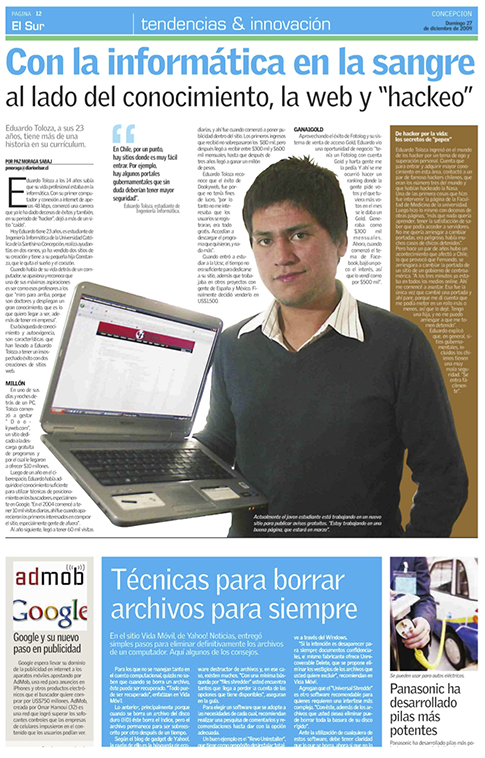 My name is Eduardo Toloza. I consider myself a passionate entrepreneur and computer science enthusiast, particularly in the areas of software development, security, programming, and Artificial Intelligence (AI). I started in this wonderful world at the age of 14, and since then, I have carried out interesting projects and businesses. Additionally, I immersed myself in the security area and later I led the development of important projects in Latin America.
In 2012, I founded my own software factory. Some years later, I worked as the Chief Technology Officer (CTO) at Defontana, a leading ERP SaaS company in LATAM with a presence in Chile, Peru, Mexico, Bolivia, and Colombia. There, I was head of engineering and digital transformation.
Since 2018, I have been fully dedicated to my venture SatisFactor, a startup founded in the United States that helps Latin American companies focus on their customer experience.
In 2019, I was selected among 30,000 people to participate in a program for high-impact entrepreneurs in the United States. After that, I was a Manager at Deloitte and led the Cloud & Systems Engineering practices there, working together with teams in Chile and the United States.
Later, I also had the opportunity to lead as a CTO an EdTech Startup in partnership with McKinsey & Company.
Currently, I'm CEO & Founder of beeflu to make language learning accessible in Latin America through AI. Also an ambassador for MIT Professional Education.